Submit your abstract for the BGE day at Biodiversity Genomics 23!
The Biodiversity Genomics Europe consortium is organising a full day of presentations at the BG23 conference on Monday 2nd October, and we would like you to consider submitting an abstract for a presentation in this session!
The
focus
The focus of the day is the application of genome sequencing and DNA barcoding approaches to understand and characterise biodiversity in Europe. The aim is to provide a forum for sharing ideas on enhancing integration of biodiversity genomics into practical applications/topics of policy relevance including biodiversity conservation, sustainable management/utilisation of biodiversity, ecosystem restoration, and environmental biomonitoring etc.
The talks
The talks are online, and short – 9 mins, with 3 mins for questions.
The talk slots will be in sessions running from 11.15h-12.15h and 12.45h-13.45h (CET) on Monday 2nd October.
The deadline for submitting an abstract is soon (the 3rd of August).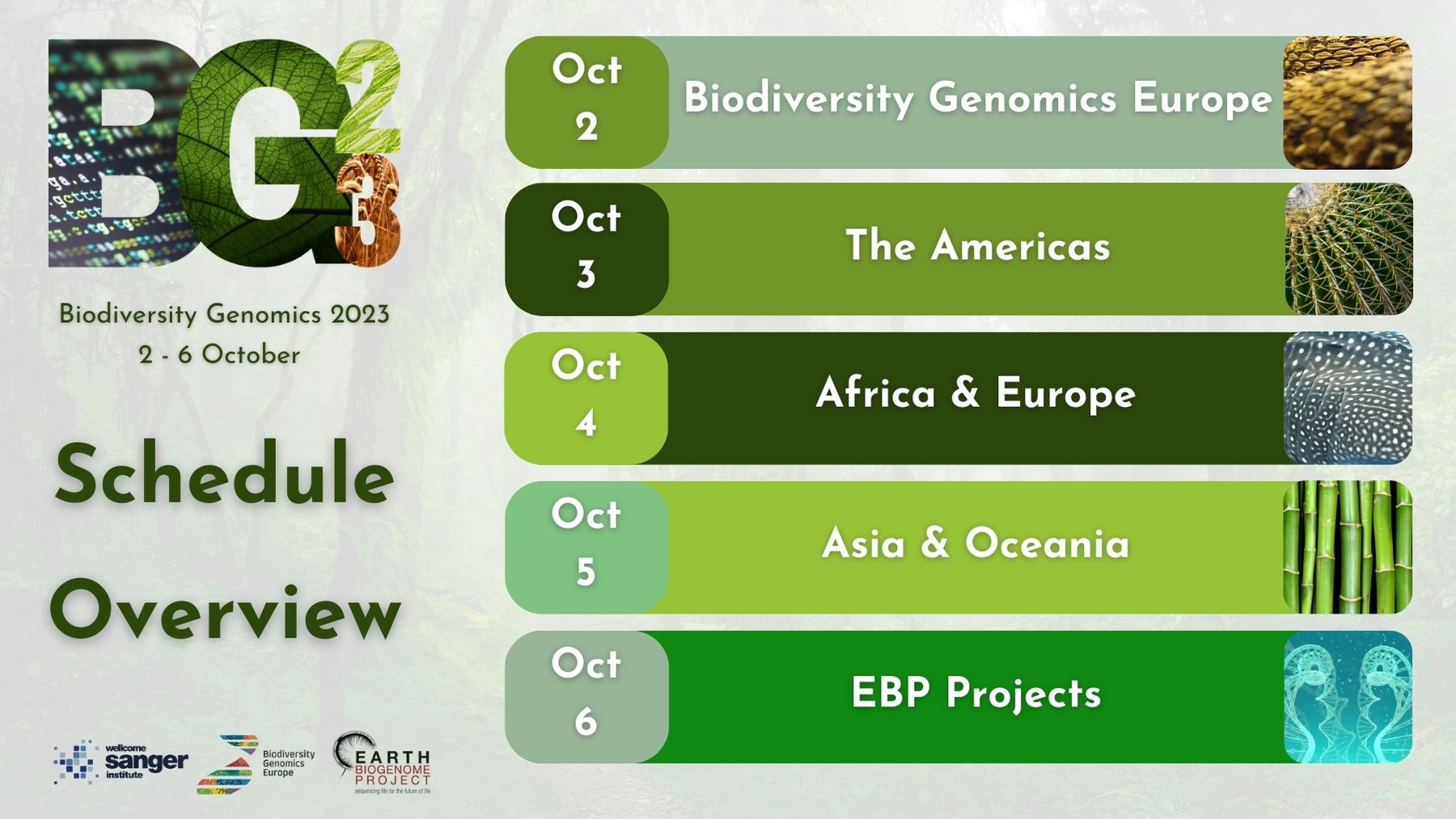 How to submit your abstract
To submit an abstract please go to https://events.venue-av.com/e/BG23_registration On this screen click 'join us' in the blue box. This will take you through to registration. On the abstract submission page please select 'yes' in response to the prompt "Are you specifically interested in presenting your work at the Biodiversity Genomics Europe (BGE) sessions on October 2nd?" If the abstract is selected, a pre-recorded talk will be required in the week of 1-8th September.
Looking forward to seeing you presentation at BG23!